7th May 2019 | ON THE BLOG Nika Smirnova
Looking for a daily skincare routine and not sure where to start? Well, we've got you sorted! Lanbelle is a fantastic choice for a simple yet effective skincare routine.
Safety is the priority for the Lanbelle. According to EWG safety classification listed in Skin Deep® Cosmetics Database, the ingredients of Lanbelle products are entirely safe.
Who it is made for?
Lanbelle is an amazing solution for both sensitive and damaged, aged skin.
Do I need to follow the whole routine?
The fantastic feature of the Lanbelle line - you can mix and match products based on your needs.
Step 1: Safe double-cleansing.
Freshly cleansed skin is the best way to start your routine.
A great Lanbelle Cleansing Oil will rid your skin of your make-up and sebum when step two - Lanbelle Cleansing Gel will cleanse trapped grease and dirt inside of your pores without drying your skin.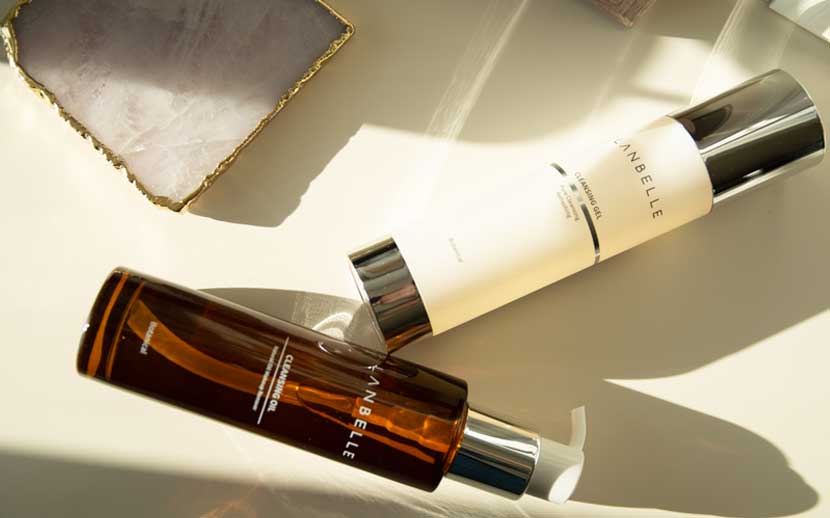 Step 2: Use a serum to prep your skin for moisturiser and correct imperfections.
Option 1: A premium wrinkle care serum that combines Seaweed fusiform and Ginseng extracts will effectively balance the skin moisture. Hyaluronic acid deeply hydrates your skin, and adenosine improves your wrinkle. Serum with the soft texture improves elasticity and firmness of the skin.
Option 2: Lanbelle EGF + FGF Ampule is formulated with the premium and highly-concentrated blending of EGF and FGF, which supplies nutrients from the epidermis to the dermis. This solution will make your skin look glowing and vitalised. Only four weeks of regular application of product improves skin elasticity and firmness average by 19% and 17%.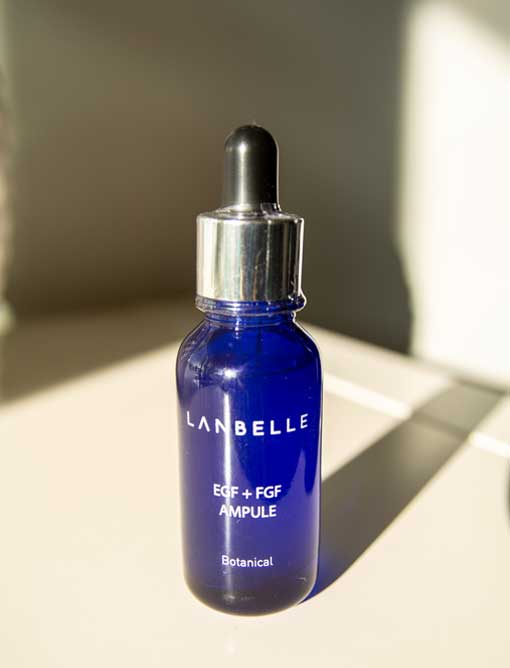 Step 3: Moisturise.
Lanbelle EGF Moisturiser is the ultimate moisturising lotion providing its nutrition to the deeper layer of the dermis. Apply premium EGF/FGF emulsion that is sufficiently blended with hyaluronic acid, liposomized cupuasu seed butter to moisturise and rejuvenate your skin. Light texture and fresh scent will leave your skin nourished and relaxed.
Step 4: Nourish.
Option 1: Lan's Tamanu Cream is the Melon&Starfish personal favourite! This rich, soothing cream combined with premium organic Tamanu oil, Centella Asiatica, Chamomile, and Rosemary extract provides moisturising, healthy skin look. Will be a good solution for damaged and sensitive skin.
Option 2: If you are looking for whitening and firming - Lanbelle's Intensive Hydra Cell Cream will be your choice. A brightening and wrinkle care cream with the fantastic blending of Ginseng stem cell (nutrition), Argan oil (moisture), Vitamin B3 (radiance) and premium Rosa Damascena Flower Oil. For the best results apply after Lanbelle EGF Moisturiser.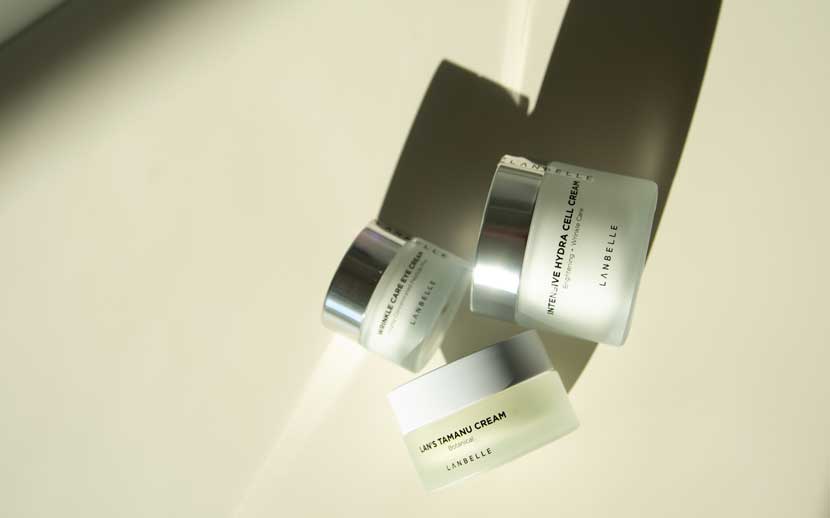 Step 5: A little extra.
If you're looking for a little extra in your skincare routine - don't forget about your eyes area! Lanbelle Wrinkle Care Eye Cream is a firming cream that functions as Botox injection. This is a special product for eye-rims, smile lines and forehead wrinkles with highly-concentrated peptide and effective adenosine.
Find your perfect Lanbelle at melonandstarfish.com
Content Copyright © 2019, Melonandstarfish.com
ON THE BLOG
23rd Nov 2019 | Nika Smirnova

14th Nov 2019 | Nika Smirnova

11th Nov 2019 | Nika Smirnova