17th Nov 2020 | NOTEBOOK Katherine Spowart
If there's ever a time to make a wish list and treat yourself, it's the end of November. Black Friday, the day after the US holiday of Thanksgiving, is the biggest shopping day of the year and has become a global day of savings.
Here at Melon & Starfish, there will also be huge savings to be had on Black Friday so ensure you're signed up to our newsletter to be the first to hear. Today I wanted to share with you my top picks for the sale!
Black Friday is the perfect time to grab gifts for your loved ones at a discounted price. I love to treat my family at Christmas, so saving a few pennies on gifts that are usually a little more expensive is ideal. One of my new favourite high-end Korean brands is Beigic, known for their simplistic luxury and elegant products. Their facial oil has quickly become a go-to of mine for a decadent evening skincare ritual, and they have recently released a body oil to complement. Both would make beautiful gifts for someone in your life who deserves a little self-care.
Because I wear sunscreen every single day, 365 days a year, (and you should be too!) I can never own enough of the stuff and a sale is always an opportunity to stock up on my favourite SPF. My personal go-to sunscreens are light, cosmetically elegant, and do not leave a greasy film nor white cast. Enter Purito. I absolutely love both Purito's chemical and mineral sunscreens and appreciate that their formulas are so easy to wear daily. They're affordable at any time, but with a Black Friday deal? They're a STEAL. I often buy 3 or more sunscreens at a time, so I'm never without.
As I'm sure you guys do, I have products that I will always repurchase and always like to have backups of. Again, what better time to restock your skincare wardrobe than during a sale?! Brands I keep my eyes on are Cosrx and Dr Jart. You will always find me with a bottle of the Cosrx Advanced Snail 96 Mucin Power Essence and at least one product from the Dr Jart Ceramidin line! Another favourite of mine from the past year has been the D'Alba Piedmont White Truffle First Spray Mist Serum. This deeply moisturizing mist is ideal for the winter as it nourishes, moisturizes, and leaves my skin with a noticeably healthy glow. I even spritz it over my makeup to prevent dryness in the cold months.
While there are so many affordable K-beauty brands, there are several products I adore that are over the £30 mark. I am perfectly happy with paying more for a quality product, but I certainly will not turn down a Black Friday deal on these little luxuries! One of my personal go-to serums is the Blithe Tundra Chaga Pressed Serum. At regular price of £43, it is more expensive than my typical choices, but absolutely worth every penny. The thick, silky consistency melts into my skin and provides it with such a hit of moisture. It helps protect my skin barrier and reduces any flakiness. When I use it overnight, my skin is literally glowing the following day. It's love! And with a Black Friday discount, I wouldn't be able to resist.
What are your guys' beauty picks for Black Friday?
Don't forget to sign up to our newsletter to be the first to hear about deals!
SAVE THE DATE: EARLY ACCESS starts on 20th Nov! Join our WAITLIST here!
---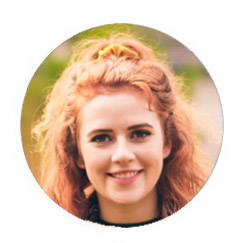 Written by Katherine
@ Melon & Starfish
Content Copyright © 2020, Melonandstarfish.com
NOTEBOOK
24th Nov 2020 | Katherine Spowart

17th Nov 2020 | Katherine Spowart

24th Oct 2020 | Katherine Spowart