A multifunctional, water resistant UV protection cream that is smooth to the touch without being sticky and lasts for hours. The waterproof formula functions as a great partner in the water and outdoor activities with excellent UV protection. Triple function UV screen provides a safer protection with brightening and anti-wrinkle care. This inorganic sunscreen is formulated with mineral filter to reflect UV rays on the surface of the skin.
Key Ingredients: Sunflower oil in innisfree sunblock keeps your skin healthy and safe from UV rays.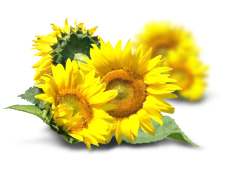 TO USE: At the last stage of your skincare routine, evenly apply onto easily exposed areas of face.
About Innisfree
Innisfree is the first nature brand from South Korea, in constant pursuit of eco-friendly practices to preserve the balance of nature. They use only pure ingredients in their products and use eco-friendly containers for packaging. Innisfree strives to bring more happiness to people around the world through harmonising natural beauty products with the environment as can be seen from their extensive Eco-friendly activities. They also donate 1% of annual profits to eco-friendly causes.