Description
The refine and foamy lather thoroughly removes pore impurities as it prevents and relieves skin trouble. This refined, foamy lather thoroughly cleanses pores while preventing and relieving skin trouble. It contains natural ingredients, such as Salicylic acid, to remove dead skin cells and treat skin problems. Free from: synthetic colourants, mineral oil, animal-originated ingredients, artificial fragrances, and imidazolidinyl urea
Key Ingredients: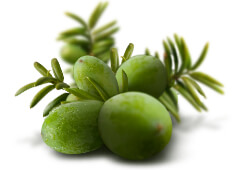 Experience bija's excellent soothing effects! Bija seeds are a rare ingredient that can only be used after they have survived 20 years in the wild. Its hardy properties gently smooth skin and enhance the skin's natural defense system.
TO USE: Squeeze an appropriate amount onto clean hands and create lather. Smoothly massage over your face and thoroughly rinse with luke warm water afterwards.
About Innisfree
Innisfree is the first nature brand from South Korea, in constant pursuit of eco-friendly practices to preserve the balance of nature. They use only pure ingredients in their products and use eco-friendly containers for packaging. Innisfree strives to bring more happiness to people around the world through harmonising natural beauty products with the environment as can be seen from their extensive Eco-friendly activities. They also donate 1% of annual profits to eco-friendly causes.
Ingredients
WATER, GLYCERIN, STEARIC ACID, MYRISTIC ACID, PEG-32, POTASSIUM HYDROXIDE, LAURIC ACID, BUTYLENE GLYCOL, COCAMIDOPROPYL BETAINE, GLYCERYL STEARATE, TORREYA NUCIFERA SEED OIL(750mg), SALICYLIC ACID, CITRUS UNSHIU PEEL EXTRACT, ORCHID EXTRACT, CAMELLIA SINENSIS LEAF EXTRACT, DEXTRIN, CAMELLIA JAPONICA LEAF EXTRACT, DISODIUM EDTA, MENTHOL, OPUNTIA COCCINELLIFERA FRUIT EXTRACT, ROSA CENTIFOLIA FLOWER EXTRACT, SODIUM HYDROXIDE, PEG-100 STEARATE, THEOBROMA CACAO (COCOA) EXTRACT, SODIUM BENZOATE, FRAGRANCE
View All
Close