3rd Nov 2017 | Posted by Melon & Starfish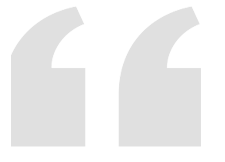 DO YOU KNOW:
The secret ingredient of Huxley's products - certified organic Sahara Prickly Pear Cactus Seed Oil and cactus extract - are carefully sourced in the Sahara Desert, Morocco. Hand-selected and cold-pressed to procure the maximum benefits, this precious ingredient is antioxidant-rich, highly nourishing and anti-ageing.
Sahara Cactus Seed Oil has 400 times the natural Vitamin E of olive oil, and acts as a powerful antioxidant, protecting the skin from stress and ageing.
Sahara Cactus Seed Oil is more moisturising than Argan oil, but feels lighter and absorbs faster due to its high Linoleic acid content.
In order to extract just 1 litre of this precious oil, it takes 36 hours of hand-labour to separate 1 million seeds.
---
NORMAL SKIN
HOW YOU FEEL. Your skin is generally not too dry and not too oily. It has few imperfections, no sensitivity, barely visible pores and a healthy complexion. A normal skin type has good circulation and there will not be any trace of sebum (or oil) on the tissue.
HOW TO CARE. Maintain the perfect balance of the moisture content of your skin and the production of oil with a good skincare routine, including effective cleansing and moisturising that maximise the potential of your skin; plus healthy lifestyle habits.
recommends: ❤ Toner; Extract It ❤ Oil Essence; Essence-Like, Oil-Like ❤ Cream; Anti-Gravity
---
DRY SKIN
HOW YOU FEEL. Your skin is often dry and flaky. It feels tight after being wiped and your have finer pores and finer lines.
HOW TO CARE. Gentle cleansing and a rich protective moisturiser for dry skin is essential to control that tight, uncomfortable feeling. It may be necessary to adjust your dry skin moisturiser for the changing seasons.
recommends: ❤ Toner; Extract It ❤ Oil; Light and More ❤ Cream; More than Moist
---
OILY SKIN
HOW YOU FEEL. Your skin is oily and shiny, have enlarged pores and often have acne flare-ups, blackheads and/or blemishes. Oily skin can be caused by diet, hormone levels, pregnancy, stress, and unsuitable skin products or makeups. However, oil production is skin's best anti-ageing mechanism. An oily skin type will leave blots of facial oil on the tissue, particularly from the cheeks, nose and forehead.
HOW TO CARE. Balance between controlling the negative impacts of the oil without stripping away its natural benefits.
recommends: ❤ Toner; Extract It ❤ Essence; Grab Water ❤ Cream; Fresh and More
---
COMBINATION SKIN
HOW YOU FEEL. Your skin is oily around the 'T-zone' of the nose and forehead but not on the cheeks, mouth and eye areas.
HOW TO CARE. The best skin care for combination skin will involve treating each region of the skin differently.
recommends: ❤ Toner; Extract It ❤ Oil Essence; Essence-Like, Oil-Like ❤ Cream; Fresh and More
---
TREATMENT for all skin types
Pamper yourself with Huxley Spa Routine
Boost your skin with extra moisture, hydration, antioxidants and nutrients
❤ Scrub Mask; Sweet Therapy ❤ Healing Mask; Keep Calm ❤ Sleep Mask; Good Night
---
Love,
Melon & Starfish

Recent Posts
15th Dec 2017 | Posted by Melon & Starfish

3rd Nov 2017 | Posted by Melon & Starfish

2nd Nov 2017 | Posted by Melon & Starfish